I've always liked ponchos, before Martha Stuart made them a fad, I liked them.
But I don't like them short. I like them to come down to at least mid thigh. The cutsie ones that come to your waist, well those are ok for people who don't freeze once the temperature gets below 80 degrees. I do.
The best part about fall to me is now I don't look so weird wearing all my long sleeved shirts.
I may live in the south, it might reach 102 degrees, but when it is freezing everywhere you go, church, the grocery store, home, work, restaurants, I tend to always have a long sleeved shirt or jacket nearby. And since PB is always complaining about the jackets I wear in church, (he says they aren't fancy enough to wear to church) I decided maybe a nice hand knit poncho might make him happy, and keep me stylishly warm.
I like this one:
Hugo
This free pattern is at Ravelry, I know I've said it before, but here it comes again. If you haven't registered at Ravelry yet, you should, and why wouldn't you? It's FREE.
If you don't mind sewing pieces together and fringe, this cute poncho is perfect for football, soccer, any games that have you hovering outside in the cold weather.
Game Day Knit Poncho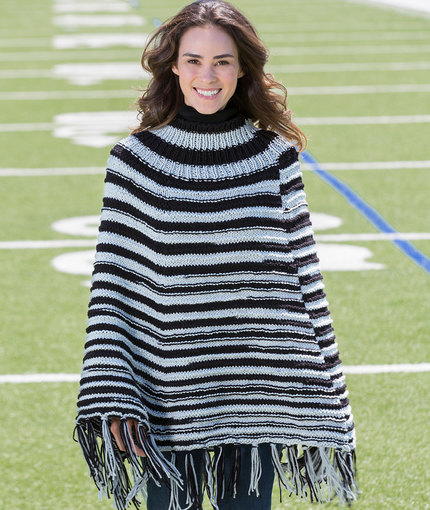 Tho this is a cape, I had to add it here. I love the simplicity of this pattern and if made in wool, this could actually be my perfect church cover up.
Swirly Striped Cape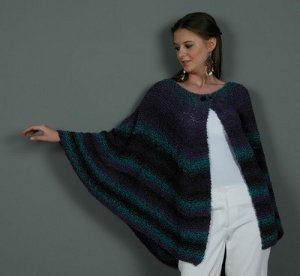 If you need pockets there is always this cozy poncho knit with bulky yarn. I also like the collar on this one.
Cozy Pocketed Knit Poncho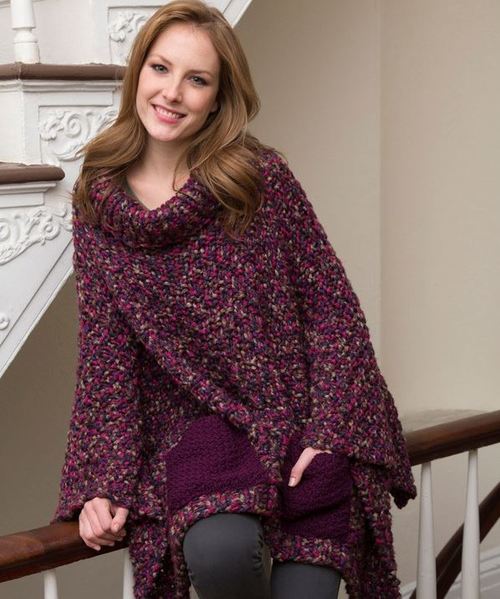 If you are going for style instead of warmth, this adorable cover up (I can't bring myself to call it a poncho) is perfect for you.
Firefly Poncho
This quick knit poncho has snuggly warm written all over it.
Double Cable Poncho
This is just cute! Nothing else to say
Erin
I may have to rethink my earlier statement, this could be the church poncho.
Loving that cable down the center!
Stunning Liliane Knitted Poncho
I would really like to see this knitted up. The picture looks interesting.
Ray Poncho
My very first ever, never before done, go me! quilt top is finished!
I didn't have the batting and backing I needed because I assumed it would take me longer than 45 minutes to sew all the rows and columns together and get the seams all pressed out.
Some of my lines are a little wonky, but just like with may knitting, any mistakes are proof I made it. LOL.
I went to Wally World and picked up the batting, some basting spray and a neutral color sheet for the backing. By the time I got back home it was too late to be working on this. Dinner was almost ready!
I plan on getting it all sandwiched up today before I head out for my evening plans.
I really like it! I think it came out cute!
I am just going to stitch the ditches in this one for the quilting. I watched a few YouTube videos yesterday for free hand quilting but I think I am going to do some practicing before I actually apply that to anything. Besides, this just begs for straight lines don't you think?